Foods To Increase Libido!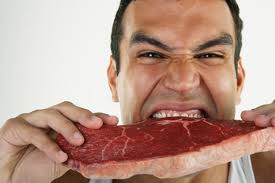 Using Foods To Increase Libido!
Natural Libido Enhancement
I can guarantee you, you're eating foods every day that reduce your body's ability to produce sex hormones
Remember....
The foods you eat can have a PROFOUND effect on your circulating Testosterone Levels.
Some foods will boost this important sex hormone, while others will cause it to plummet.

And when the testosterone goes, your libido goes right along with it...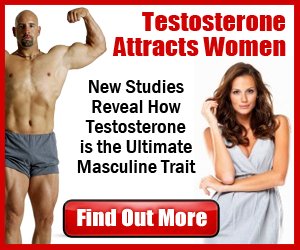 Let's talk about you and your situation for a moment…
I'm going to take a wild guess here, and assume that you've had some bleached white flour today.
And along with that flour, came a shot of high fructose corn syrup, and possibly some soybean oil thrown in for good measure.
These 3 specific foods…processed flour, simple sugars, and junk oils, make up a massive proportion of the standard diet here in the US.
But wait, you say," I don't eat that stuff...as a matter of fact I had a healthy pasta dish for lunch today!"
And I answer right back… pasta made with bleached white flour, topped with a sauce containing high fructose corn syrup and some soy bean oil thrown in for good measure.
Doubting me?
Read some labels the next time you hit the grocery store, or better yet, take a walk over to your refrigerator and get yourself an education.
Men come to this site constantly, looking for a magic pill that will bring their libido back without any effort whatsoever.
When I hear from these men, I always them this question…
What does your diet look like?
If the diet contains plenty of the big 3, along with a shortage of real man food, that magic pill won't be coming around anytime soon.
As a matter of fact, I usually tell these men, clean up your diet before you spend a dime of your money on ANY of the Natural Testosterone Boosters.
And I say this because I don't want some guy sitting on his couch somewhere, eating a bag of Cheetos, emailing me that his T-Boosters aren't working.
Foods To Increase Libido
There's a phrase that goes way back to antiquity that most definitely applies here…
First Do No Harm!
Interpreted by me to mean, eat a clean diet, devoid of anti-nutrients, phytoestrogens, and foods that cause allergies and autoimmunity problems and you'll be 95% of the way there.
Then…focus primarily on whole, unprocessed, paleo foods that will provide your body with an excess of nutrients…
Nutrients your body will use to manufacture an excess of male hormones to help your system maintain that strong, healthy libido you're looking for.
If this sound good to you, Hostess, Frito Lay, Mac Donald's, Pizza Hut and Coca Cola should no longer be a big part of your dietary vocabulary.
Replace these items with REAL FOODS, high in vitamin A, Zinc, and other vitamins and minerals…foods like grass-fed beef, egg yolks, salmon, and even liver if you can handle it.
And don't forget the high quality produce, including…avocados, broccoli, berries, etc, etc..
Combine these nutrient heavy meals with 3 potent, high intensity training sessions a week, to burn up all that estrogen promoting body fat around your mid section…
3 short and sweet routines that will do wonders for your body, your muscle, your hormones, and your mind.
Finally…
Optimize levels of vitamin D in your blood, preferably will good old fashioned sunshine, or with these supplements if weather doesn't permit.
Then and only then will that magic libido pill be available for you to use.
Although it's not just one magic pill we're talking about here…it's a total of seven.
But that's part two of this libido story…and since you've made it all the way to the bottom of this post, I have a strong feeling you're ready for it.
Click HERE
to Learn About the 7 Libido Supplements
---
Related Foods to Increase Libido Articles:
What Other Visitors Have Said
Click below to see contributions from other visitors to this page...

---
Foods To Increase Libido to
TESTOSTERONE SUPPLEMENT REVIEWS

Foods To Increase Libido to the
BOOST YOUR LOW TESTOSTERONE HOMEPAGE
References:
Cardiovascular Disease Resulting From a Diet and Lifestyle at Odds With Our Paleolithic Genome
Evolutionary Aspects of Nutrition and Health: Diet, Exercise, Genetics and Chronic Diseases