Soy Isoflavones & Testosterone Production in Men
by Pat
(United States)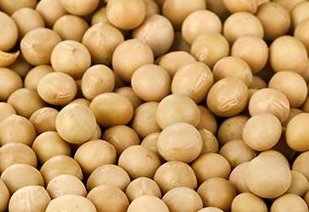 Hi Mark,

I'm a 50 year old male.

A couple of years ago I was diagnosed with Hypogonadism.

My initial (2008) Total Testosterone value was 63 ng/dl.

I am currently taking Testim Gel, and my total testosterone levels have been restored to "normal"(according to my urologist).

However I'd like to do as much as humanly possible to Increase my Free Testosterone.

I've been taking a daily regimen of B6, Zinc, and Tribulus Terrestris.

I have also been taking a daily Soy Isoflavone, mainly due to a recommendation from "The Testosterone Syndrome" by Dr. Eugene Shippen.

After reading your information I'm not so sure that this is the right thing to do.

Should I stop the Soy Isoflavone supplement?


Soy Isoflavones & Testosterone Production in Men
Hi Pat,
Over 90 percent of the soy produced in the US these days is genetically modified.
The modified seed used to grow these plants is called Roundup Ready, which means the final crop is capable of surviving massive exposure to Monsanto's Roundup herbicide.
We're talking amounts that could kill an otherwise healthy, unmodified soy plant.
This fact alone would be enough to keep me off conventionally grown soy beans.
But what about organic?
Well, if your soy in unfermented, it's going to contain a nasty compound called goitrogens.
Goitrogens interfere with the development of thyroid hormones, shut down iodine metabolism, and wreak havoc on your entire thyroid system.
Also...
Research has demonstrated that soy isoflavones also inhibit the activity of thyroid peroxidase, an enzyme required for proper thyroid hormone synthesis.
Isoflavones also act as potent estrogen mimics
According to the Linus Pauling Institute...
Soy isoflavones can bind to estrogen receptors, mimicking the effects of estrogen...
That may work for a post menopausal woman, but it's not something I want happening in my body.
And let's not forget about all the phytic acid found in soy, which interferes with the absorption of calcium, magnesium, iron, and zinc.
Remember...
Soy has one of the highest phytate levels of any grain, bean or legume out there...
And these phytates drastically reduce absorption of several minerals critical for optimal testosterone production.
Soy Isoflavones & Testosterone Production in Men
Soy has become the darling food here in the US, where processed, bleached, dried, and packaged industrial swill has become the norm.
And soy is industrialized if it's anything ...
Production occurs in factories where crushed soy beans are first mixed with an alkaline solution to remove all the fiber.
Then the solution is separated using an acid wash, followed up by another bath in an alkaline solution.
Next comes the final acid wash in aluminum tanks which leaches high levels of aluminum into the mash.
The curds are then spray dried at extremely high temperatures to produce the final product.
Not something you could pull off in the average kitchen.
And not something our ancestors were doing out on the savanna 30,000 years ago.
The bottom line!
The soy industry spends approximately 80 million annually to convince you that this highly processed garbage is an extremely healthy food.
That we should be consuming this substance, loaded with antienzymes, phytoestrogens, phytates, hemagglutinin, and goitrogens at every meal, every single day of the week.
Personally, I'm not buying it!
---
Soy Isoflavones & Testosterone Production in Men
to Boost Your Low Testosterone Levels-Home