Testosterone Reviews!
Unsolicited Testimonials From Site Visitors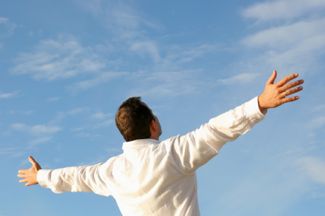 Below you'll find several testimonials from men who have followed the protocols outlined on this website.
These stories clearly demonstrate the fact that your body can heal itself, if you'll take the steps necessary to make it happen.

Success After Dropping T Replacement
Mark,
I was on TRT for over 4 months and I kept waiting for all of the wonderful things to happen that the commercials tell you everyone experiences.
For me, they never did but instead, my blood pressure and heart rate were both through the roof the entire time and I really thought I was going to drop dead of a heart attack.
Not to mention that my ED got worse because my estrogen kept rising so when they added another drug for that I had enough.
I kept praying for another way and found your website which of course I thought was bullsh*t…sorry but I did.
Why wouldn't others be teaching this if it were true?
Thank God I gave it a shot because this last year has been phenomenal!!!!!!
It took me awhile to find the right combination of herbs but it was definitely worth the trial and error. 
I have been consistently working out every 3rd day since April and my wife and I are having a great time now.
You are 100% correct - every day wasn't perfect but the majority of them were!!!!
Thanks Mark so much and feel free to pass this on to anyone that may be wondering if your methods are bullshit....although I have no idea why anyone would, lol.

Scott
A Massive 300% Increase in Testosterone
Hi Mark,
Just recently, the other half and I took a little trip...we call it Adults Only Spring Break.
We ended up at a clothing optional resort in Jamaica that has some serious sexual overtones. I'll let you guess which resort (and no, we're not swingers).
Boy did we have fun...
Keep in mind that I'm 52 and used to weigh a pathetic 180 lbs. In the past year I have dumped 30 lbs of excess weight...through diet (Paleo) and quick, high intensity exercise.
Before doing this, my T levels were in the upper 200's and I most definitely suffered from ED.
There for a while, Cialis was a good friend...but eventually that became ineffective. Doc wanted to put me on T injections, much to my objection.
Once I dumped much of the excess weight, I began iodine painting, cycling T supplements, wearing a ring of power and icing my testicles.
Huge, huge difference!
My T levels are now in the upper 600's (my goal is in the 900's). My BP is down from 140/90 to a respectable 115/75.
I feel good and have gobs of energy.
My doctor is all sorts of baffled too, even though I've discussed all of this with him. I still have about 10 lbs to lose in order to be at my ideal weight and BMI.
Not looking to get ripped - just feel good, look good and reduce estrogen load.
Back to our vacation:
Knowing that I would be taking full advantage of the sexual overtones while we were on vacation, I began preparing myself.
Still eating Paleo, painting, cycling supplements, icing, etc...but I added the erection supplements listed on your site.
I started taking those about a week before departing, and took them during our stay as well (I'm still taking them by the way).
Results? OH MY GOSH! Wanna talk about wood?
Morning wood, afternoon wood, evening wood...wake up in the middle of the night wood.
I felt 20 years young again!
All I had to do is have a sexual thought and my buddy would stand up and come to life!
Wifey and I went at it multiple times per day. Once I got past the almost point of no return, I could last as long as I wanted (kegels help a lot in this department).
I contribute it all to the nitric oxide enhancing effects of the supplements.
Let's just say that SHE is the one having to ice down now! We're still going at it almost every day, but I withhold my own orgasm to about 2 to 3 times per week.
She, on the other hand...Let's just say I have a VERY content and happy spouse.
No nagging going on in my household!
Next stop? Superman Herbs! I want to try out pine pollen, ant...the whole sha-bang.
Maybe cycling between the erection supplements, T supplements and this stuff might be a good thing.
We shall see...
Haven't gotten into jelqing yet. I might not need to, although that too sounds promising.
Mark, thanks so much for all your emails and awesome, awesome, awesome advice!
It's made a huge difference in my life. Wifey isn't complaining either. :-)
Thanks
MC
Lost 20 Pounds - Bigger Heavier Balls
Hi Mark,
I've had a fantastic month, weighed in today lost 20 lbs. Feeling great! Please enjoy reading my comments below!
By the way, I have read virtually every post on your brilliant site and have really grasped the concepts. Mark, your business is something of which you should be truly proud, it's a real achievement.
Progress Update:
Last weigh in 2nd April 266 lbs
Current weight 25th April 246 lbs
Total weight lost 20lbs
Target 166 lbs
Diet: all organic, grain free Primal, grass fed meat, EVCO, EVOO, cruciferous veggies, will add grass fed dairy when I find it locally; using himalayan pink salt liberally, started adding kelp; doing intermittent fast alternate days
Supplements: Vitamin D3, fish oils
Halides & Plastics: eliminated all plastics,including storage, gone chemical free personal and household products, fluoride free toothpaste; will start supplementing magnesium, selenium, K2, ATP Co-factors steadily over next month
Juicing: celery, melon rind, parsley, ginger and broccoli juice every day; shaken over ice and strained to remove pulp - really nice! Makes me buzz too
Water: currently buying spring water in large glass containers but am planning to have a whole house water supply filter fitted, plus a Reverse Osmosis filter for the drinking water and another for the shower head.
Never knew how toxic the drinking water was until I checked it all out. OMG, how have I been drinking this stuff?
Testicle Play: have started testicle massage, controlling orgasm, stopped masturbating to climax and doing sexual visualization before sleep. Balls are definitely bigger and 'fuller' all the time. Will start chilling balls once water filters are installed, water is too chlorinated now.
The month ahead: I have ordered the Ball Zinger and it should be here in the next few days; will order additional supplements like D.I.M, nettle root, l-citrulline. l-arginine etc plus Green Pastures blend.
Will continue to gather equipment, products, supplements etc for the plan.
Comments on the last month:
As well as losing 20 lbs, I have noticed a remarkable rise in mood, activity, positivity and getting stuff done.
I tried Horny Goat Weed one night and had sexual dreams, awoke with a semi-wood which became full (about 80% from max) and remained so for 5 minutes after minimal stimulation; also tried Long Jack (Tongkat Ali) which had no noticeable effect.
Am now cycling the herbal boosters every day, I have about 12 of them.
Have become stronger and more able to cycle despite doing little, if any, training. I do suffer back pain quite badly so I am leaving the intense training until I have lost more weight.
Mark, my doctor just said 'you're a different man from the one I saw at the start of the month' and he is 100% right. I cannot thank you enough.
I have been on your email list for 3 years or more but now is the first time I've really taken action and boy does it work.... and I've only scratched the surface.
I was honestly expecting to have lost 7 to 10 lbs so 20 is amazing.
I'm having all the blood work done 21st May and I have asked for a full hormonal breakdown and vitamin/mineral level breakdown. Blood pressure, blood sugar, insulin sensitivity etc is all spot on.
I'm all in Mark! I'll let you know the updates when I've weighed in and had another month on the plan (only weighing once a month)
Have a tremendous weekend.
RB
No Longer Needs Cialis to Acheive An Erection
Hi Mark thank you for all your help over the last few weeks.
I devoured the information on your web site and quickly realized all your information is based on 10 years personal experience. I would certainly classify you as a Guru on the subject
I started on the supplement program about two weeks ago.
I have used Cialis as my crutch for the last four years and I'm only in my 40's. The first thing I noticed was that I quickly didn't need the Cialis.
Apart from that I have been able to stay away from prescription drugs as I don't believe they address the underlying problem that I have, which through you program I now realize is low T.
Simple really.
I went to Cyprus for a 7 night holiday with my beautiful wife (who is 17 years younger than me) and needing to perform I was anxious.
However I needn't have worried without Cialis I performed every night, sometimes twice a day.
I am now home and found myself chasing my wife round the bedroom this morning.
On a personal note Mark, I'd like to thank you for changing my life in such a short time.
Your courtesy and patience in answering my e-mails is greatly appreciated.
Thomas, Ireland
Massive Increase In Sex Drive
Hi Mark,
I have been utilizing your protocols for over a year and I'm feeling great!
I'm working out regularly, eating as well as I can and cycling my supplements.
I never had "performance issues" or lack of wood. I did feel angry, lazy and a little depressed.
In all honesty, I may have had too much T to estrogen conversion.
The only problem I have now is I'm driving my wife crazy because I'm horny all the time.
When it's "game time" I have to think about my mother-in-law playing baseball and nearly bite through my tongue to keep from ending the whole thing too soon.
Anyway, thanks for all of the knowledge. I'm in a great place right now!
Big B, Chicago
He Spiked His Testosterone Levels By 107 Percent
Hey Mark,
Just wanted to drop you a line on my progress. A little over a year ago I was diagnosed with a testosterone level under 250.
My doctors at the time said I really needed to be on the medication and put me on HRT. After being on testim for a month and a half my T level was 539.
My doctor said it was a good level. I However decided that I didn't want to be on meds my whole life without seeing if I could do it naturally first so I went off of HRT.
My urologist got angry, but whatever.
After some lifestyle adjustments such as switching to organic food and personal care products, decreasing my alcohol intake to almost nothing, and making sure I always got a good nights sleep.
I then started your herbal test booster cycling program which I've been on for 6 months now.
I just got the results back from a new endocrinologist I'm going to.
I tested at 536!
From 539 on the medication to 536 on no medication. And I had several doctors tell me I needed to be on it!
I feel like walking into these doctors offices and show them my lab results and ask them how it was possible seeing that they told me I NEEDED to be on the medication.
Thank you Mark for all of your insight and information that you provide on your site, you've been a huge help to me!
Henry R.
He Tripled His Testosterone Levels
Mark,
My testosterone went from 320 to 990 in just over a year. THANKS!!
I've been doing almost everything you've shared on your site.
First, I began avoiding toxins and became paleo/primal.
I then switched from 'traditional" workouts to heavy HIIT workouts and sprint routines.
I've also been cycling the T- Boosting herbs as you recommend.
It absolutely worked!
I'm in great shape, I feel phenomenal, I have tremendous confidence and my passion for living is back in a big way.
I owe this to you, thanks so much!!
Andrew O.
62 Year Old Scientist Regains Health...
Mark,
I have worked as a toxicologist for forty years including places like the US Environmental Protection Agency and the United States Department of Agriculture.
One of my specialty areas is male reproductive toxicity. I have yet to read anything on your site that is baloney or poorly researched. Thanks to your work, I am once more a fully functional 62 year old man in great health.
So thank you, Sir.
Hank A. PhD
Biochemical Toxicologist
39 Year Old Get's His Libido Back...
Mark,
Your plan works great to raise natural testosterone. I have tried it for 3 weeks now. I'm 39 years old, and I have a libido like a 18 year old boy. I Cycle the Supplements, and I also use L-arginine before training.
Thanks for a very informative site.
Keep up the good work man:-)
Atle - Norway
Testicles Bigger - Ejaculation Volume Up...
Hello Mark,
Im still cycling the supplements, testicles are bigger, my wife loves em and I love the attention....ejaculation volume is crazy.
I'm always horny, very aggressive, [ in a good way ] working out, loosing body fat, and getting vascular, trimming body hair, getting ready for spring, no shame taking off shirt, showering at gym, or walking around the house naked because my wife enjoys what she sees.
Keep up the good work!
Eddie, Tampa Fl
Increased Energy, Feeling More Alive...
Hi Mark!!!,
How are you doing sir? I'm feeling great, I can feel my testosterone levels increasing due to my increased energy. I feel so much more alive...like in a high testosterone kind of way.
I feel reborn and I know I've just scratched the surface. I'm feeling much more confident with the ladies.
But like you advised in your articles, my primary focus and motivation behind all this is goal oriented.
I'm training to become an elite athlete. I will compete in each of the four levels of the Spartan Race. I want to become the face of The Spartan Race! The sky is the limit.
Mark I appreciate all the priceless and invaluable knowledge and wisdom you share. You are a mentor to me to get up and achieve excellence.
Take Care,
Jeremiah
Lost 14 Lbs - Getting Busy With the Wife Again
Hi Mark,
I lost a stone (14 lbs) using prox10 and leptiburn and it took me a bit over two months.
It's been easy because I don't itch for the rubbish so much and have chucked most of it out.
I have also been sup cycling, exercising your way and following your other advices.
And happy is me because the machines are running again downstairs.
I am spending more time with wifey now and she seems to be pleased about that.
Thanks a bunch Mark
Dig, North Bristol UK
64 Year Old's Cycling Success
Mark,
I am 64 years old and I started experiencing a change about 2 years ago.
That's when I noticed that morning erections weren't happening. Brother Johnson was asleep most of the time.
I started your program in August. Upon cycling religiously, as you recommend I felt tingling sensations and noticed that the "old boy" was hanging heavier after about 1 week.
However, it required about 3 months, to return to my near normal physical ability.
During the recycling, I take off about 2 days per week. In early October, I actually took off for 5 days.
So, it is working.
It appears that it was slower for me because of my age. Overall, I am in excellent health. In the beginning, I was skeptical about your program, but I am getting results.
Thanks for you excellent program, and all the best,
Ed
Sex Drive So High His Wife Can't Keep Up
Hey Mark,
Since I have taken your advice on how to get dopamine levels and testosterone up with help from the t-boosters about 4 months back, I have been doing very well.
It went from a disappointed wife in the bedroom, sex maybe once a week or once every 2 weeks to a now my wife saying I'm tired of too much sex, which is almost every everyday now.
Her sex drive isn't a high as mine now, it wasn't the other way around before. I have earned my spot in getting the hall pass :)
I do the jelqing, testicle massaging, gel pack to cool the boys down, exercise, eat healthy, I quit soy, cut down on booze and I edge as often as I can, I wear the silver zinger overnight and I cycle the t-boosters.
As a result I feel the need to have sex everyday now unlike about 4 months ago when my refractory period was extremely long.
I am a happy man all thanks to you Mark :)
FM
100 Pound Weight Loss - Feeling Confident...
Hi Mark,
I remember contacting you through your website sometime around September 2010. I was above 300 lbs at that time, with man boobs, low sex drive, acne, no muscle, no motivation no energy, and all that stuff associated with low T at the age of 21!
After a month or so of consuming the material on your website daily. I started getting the whole picture. The fact that to get my T up and lose this weight I have to go all in, I have to have a winner mentality, I have to be driven and not be content with mediocrity.
The day I started exercise I could not do 1 complete push up, and no thats not a typo, yes not even ONE pushup.
I would get tired jogging for 3 minutes.
I bought all the supplements and cycled them properly. The process was a little slow at first but I started to refine my habits and started to be serious with the diet, I went all in with the paleo diet other than one cheat day where I went out with friends and ate outside.
I ditched the slow boring "card" and started doing bodybuilding exercises and some sprint intervals. I was starting to see fat come off and everyone was noticing.
A few months in I started to do some testicle massages which I love.
When I saw that my body was going in the right direction I decided to start working on my mind game. I started to try act more confident, this gave me a big boost in the hormone department.
I wasn't sure if its the higher T that was making me more confident or the confidence that was driving my T up, either way I was liking it.
At this point I had a lot of motivation to find stuff that I was passionate about. My grades starting to go up in college, people starting noticing me, especially the opposite sex if you know what I mean.
I started doing strength type compound exercises and ditched the bodybuilding type exercises. Now its 2012, I squat 315 lbs, dead-lift 385 and bench 225 and 150 lbs shoulder press. I started doing olympic type lifting such as clean and jerk and snatches.
People at the gym of both sexes watch me workout because I am aggressive, confident, explosive and loud. I actually notice some people in the mirror stopping their exercise to watch. I have had many people come up to me and ask me for advice on exercise.
I swear just the other day, someone at the gym told me "you are such a beast man".
I am now at 210 lbs, I am starting to see definition in my core area. I also started looking after my posture and am doing some corrective stretching.
Now, when I walk into a lecture room I see heads turn in my peripheral vision, and I have no problem talking to women anytime and I dominate social situations and am usually the center of attention in a group my own age.
Oh and I almost forgot cold showers, which is a habit I picked up after reading some stuff about it on your website and I actually came across a study that said that cold showers increase brown fat and aiding in losing fat, or something like that.
You have no idea how much I appreciate what you have done for me Mark, thank you so much, I wish there were more people like you.
Dennis, UK
53 Year Old Regains Sexual Function...
Hey there Mark,
I've been an exercise nut all my life, so I never have fit the overweight, man-boobs, high estrogen profile that you talk about so much.
When I was at my worst, nobody would have ever guessed that I had any physical problems, because I didn't look sick or unhealthy in the least bit.
But the looks were deceiving because at that time, I couldn't maintain an erection for more than a minute or two, and I had the libido of an 80 year old man.
I believe that finding your website was one of the best things that ever happened to me. I had already been to the doctor, and had been given prescriptions for Androgel AND Levitra.
That same night after my appointment I decided to google Androgel side effects and came onto a question you had answered from a 53 year old guy, which was my exact age then.
He had been using Androgel for almost 3 years and his testicles had shrunk by half, he'd lost hair on his head, was retaining water, and had all sorts of other negative side effects
Well, that was enough for information for me to reconsider my entire situation. I ended up spending almost 3 hours on your website devouring the information.
I wound up on your supplement cycling plan, completely changed the way I exercise, stopped masturbating, and began trying to have sex with my wife again.
The sex wasn't perfect at first, as the supplements made me horny again, but my penis wasn't quite cooperating yet.
But, over the course of about 5 weeks my erection stamina began to build. Limiting ejaculations to once or twice a week has helped tremendously, as has the jelqing.
I believe jelqing broke up some of the calcification in my penis arteries, as I experienced the most improvement once I got serious about it, and began doing the routines 3 or 4 times a week.
All in all, it's been wonderful to regain my sexual health without having to use any medications.
It's a shame that this information is so difficult to find, and honestly Mark, you deserve a medal for what you've been doing.
All the best,
Roger M. Los Angeles, CA
Duped His Doctor - Dumped All the Drugs.
Mark,
A couple years ago I started seeing a new doctor.  She ran one of the new detailed cholesterol tests and son of a gun what little I had was mostly the bad stuff, so here we go with Lipitor.  
Next visit she takes a look at testosterone and it is down in the basement.  No problem we have testim!
After using that stuff for a while I got fed up with the cost, increased shoulder and back hair, and loss of muscle tone.  Oh, and the initial somewhat beneficial effects on Mr. Happy wore off quickly.  I also had a hell of a time trying to keep my weight down.
I ordered the herbal testosterone supplements listed on your site.  
Over a couple months I slowly phased out both the lipitor and testim I was taking so that six months before my most recent appointment I was flying on supplements.   
I also improved my Diet based on recommendations on your site.  In that time period I've lost 12 pounds and my muscle tone has improved dramatically.  
At the next appointment we discussed the blood work - the numbers were all real good.  She suggested that we continue with both the lipitor and testim (that I had not taken for six months) and I countered that I was concerned about the side effects which she again passed off as in significant.  
I let the cat out of the bag that I had not been using that stuff for a while and she fired me!   At that point I hadn't planned on seeing her anymore anyway.
Chuck
Wife Now Calls Him A Stud
Hi Mark,
Your research changed my life. 
I was 43, in pretty good shape doing weights and martial arts 5 times a week.  Suddenly, sex performance began to drop off, began to occasionally have premature ejaculation, soft erections and low libido. 
I knew my T was dropping. 
I was going to try prescription T but found your website.   I used power ring, testicle massage and.....IMMEDIATE TURN AROUND! 
Mark, I was skeptical. 
I work in healthcare and understand anatomy and physiology.  My strength has gone up and cardio stamina increased. 
But, most importantly, my wife now calls me a stud! 
Mark, I am so thankful to you.  We are having the best sex of our 20+ year marriage and it getting better.  Not only have all the problems disappeared, I am performing better than when I was 20...I kid you not. 
I've peeled of weight and have a six pack.   Thank you, sincerely.  If I can help you somehow, please let me know. 
Best Regards,
Mr T
Strong Morning Erections - Bigger Testicles
Hello Mark,
Here's my first feedback :
After one month more cycling and following seriously your recommendations with Food: meat, fish, eggs, fruits (L-citruline…), cruciferous vegetables, new fitness program, testicles massage and cold shower, jelqing and PC muscle exercises, Penis Exercises...
I can tell you than after suffering 2 years of strong ED, lost libido and breakdown and at 53 year old my erections and libido are back, satisfactory erections at night and strong erections morning. My testicles size increase and weight too, more semen (especially when I am on my cycling day…
My life is light up again.
Thank you Mark for your precious help and great website.
Regards
J-P B from France
Cycling For 30 Days and Feeling Like A Beast!
Mark,  
I have never had much of an ego my whole life.  But your advice has changed my life, and I am just getting started. 
I just started the supplements 30 days ago. 
I haven't even been cycling more than two weeks, and I am a beast. 
I feel my muscles and my libido are about to pop out of my body.  I can actually feel the blood gorging into my muscles.  And the funny part, I am not even tired while it is happening.   
It is a trip.  
Darrell
Stomach Gone In 4 Weeks Flat
Mark,
Last night, I'm talking to my wife, she's looking at me funny, and all of a sudden she says, " You Look Great! That big stomach is gone."
Mark, I've only been doing this for 4 weeks! That's pretty incredible results…
All of your younger guys should really be doing great on this exercise program.
Thanks.......... you sure have helped me.
Charlie S
Morning Erections Are Back!
Mark,
I don't know how long ago that was (about a month?), but the test/estrogen blocker cycling worked like a champ, and I went back to 1 test enhancer.
I'm awakened every single morning, 7 days a week, by a raging erection. That hasn't happened since I was in my 20s!
So thankful I found your sight. Have also made some dietary changes, adding good fats (had tried for years to keep fat intake low) and reduced carbs ( finally found a substitute for my sugar habit - stevia - recommend it to your readers!).
You're awesome and I appreciate your work and personal attention more than you'll ever know!
Bobby
Exposed His Ab's In Only 5 Weeks
I'm Laszlo from Hungary.
I ordered your "Low Testosterone Remedy" course about 5 weeks ago.
I just wanted to let you know that it works!
I'm in a great mood, I feel confident and I can see my ABS, which is almost unbelievable! :)
Looking forward to receive the next chapters of the course!
Thank's for your excellent work!
God bless you!
Laszlo Molnar
Elevated Mood & Sex Drive - More Outgoing!
Hi Mark,
Since starting the workouts you've advised we follow in the 1st part of the exercise course, I don't recognized myself.
Everything you've said, testosterone boost, HGH boost, it's all happening for me now!
I gotta say that now I'm addicted to the high I get right after the workouts!
Now I know how it feels to get that raw and natural HGH boost!
Because at around seven to ten minutes after the workout, I feel overwhelmed by this cool and calming energy field surrounding my whole body!
The good thing is that doing those workout routines has totally elevated my mood. I'm smiling way more than I used to. My social anxiety is almost instinct.
And I'm the most moodiest and introverted guy you'd ever know.
I don't feel intimidated when surrounded by those "alpha males", like I used to.
My knees don't shake when I'm in the presence of a beautiful woman. Not as much at least. Instead of running away from them, I want to be close to them.
I really sense that my testosterone level is on its way up. It feels like a got a greater set of balls dangling down there.
My overall confidence has increase. When I feel like saying something, it just comes out. With less of the usual mumbling and extreme shyness I've suffered from all my life.
But the best thing...is my overall sex drive! Even if I've been single for years, I now often feel, out of nowhere, this tingling sensation taking over my whole body.
And the tingling soon becomes like a big sexual energy swoop! It's like I'm in a high sexual alertness state several times a day.
I'm no doctor so this is the best way I put it.
I don't remember ever feeling like this, even when I was in my early twenties. Now I know it was my low T.
I gotta say, it feels really good to not just want to sleep with women, but to actually have that URGE to sleep with them. Now it's my body telling me I need this.
Was about time. I'm nearly 37 years old!!
I mean, the workout is not easy. It's really intense stuff. After the workout, I can't move to much, and I can definitely not even speak.
But when that little voice tells me to keep sleeping and reminds me how tough it is, all I do is remember the great testosterone boost I'll soon feel until the next workout in 2-3 days.
When doing my routine, if that voice comes creeps up again and tells me it's ok to give up early...I just visualize in my mind myself bedding this gorgeous co-worker, while I keep pushing to finish my 12 minutes routine.
Sounds a little crazy, I know. But it works wonders for me every time.
When she told me she noticed I was more carefree, upbeat and talkative than before, she jokingly asked me what happened to the old Charles.
I just smiled. I couldn't tell her it was my new high testosterone routine.
But I know now I'm really onto something. And it's just the 1st course.
I'm also learning how to flirt and attract women. Just so my flirting game matches my new confidence and new often overwhelming sexual energy level.
Because sometimes I just don't know what to do with myself.
What we call a good problem.
Sorry for this very long email. But I just wanted to thank you and tell you how this all affected me for the better.
Can't wait for the other 6 parts of the course.
Thanks a lot Mark!
CB
7 Minute Habit Brought His Erections Back
Hello Mr. Wilson,
I'm a retired Naval Officer. All my life I've been fit and sexually active.
About a year ago I had a "failure to fire" event in the bedroom. A problem I've never experienced before. I thought it was a one time deal and forgot about it.
Until it happened again a few weeks later.
This second crisis was the beginning of the end for me. From this juncture on I was unable to sustain an erection long enough to complete a full round of intercourse.
I was 75 at the time and concluded that I was just getting old. And these things happen to old people.
This pity party went on for several weeks until one day I woke up and said, No Dammit. I will not give in to this!
I follow your diet recommendations closely now and eat paleo with several serving of cruciferous vegetables a week.
I use most of the supplements you recommend. Have shortened up my exercise routines and upped the intensity.
And I jelq for 7 minutes in the shower five days a week.
I'm 76 now and all systems are go. Morning erections are hard. And evening erections up to snuff after a brief warm up.
Intercourse is now back on the itinerary.
I believe the jelqing was crucial to my recovery. I shall continue with these exercises as long as I am able.
Feel free to use this letter with the omission of my surname.
Regards,
William, San Diego CA
43 Year Old Changed His Life!
Thanks Mark for being real and keeping it real!!
I am 43 years experienced and after learning about cycling and what supplements to cycle, my life has changed!!!
I have been dealing with andropause for the last 5 years and it has been an up and down battle to keep my manhood in working order.
I actually diagnosed myself 5 years ago then went to the Dr.
My Dr. did the blood tests and confirmed that I had low testosterone or andropause.
She immediately scheduled me for the injections.
One of the worst experiences of my life. I will not go into details.
I started looking for natural ways. to increase my testosterone and found tribulus, tongkat, horny goat weed and few others.
I would take one or a combination for a while and at first they would work then my symptoms would get worse.
My man parts would shrink up and the turtle would go into its shell and well everyone with this problem knows all about the other things.
I would lay off the supplements for a few days to a week then try them again and they would seem to be working.
I would start taking all of them again every day.
I really thought that something was wrong with me and my body so I lived with it. Until........
I was searching again and came across your website.
At first I thought that your site was just another site selling theirs supplements till I read about cycling.
The clouds cleared and heavenly chorus of angels began to harmonize.
I immediately stated to cycle the supplements I had and within a few days there was no more shrinkage, the turtle was out of its shell and for the first time in a long while I was able to stand at attention, if you know what I mean.
I have been telling everyone about your site Mark and about cycling of the supplements.
Thank you for your time and hard work in getting this information out to so many men being deceived by Low T commercials and Big Pharma that are only interested in lining their pockets and keeping men everyone relying on their drugs that do not work.
Have an amazing and blessed day.
Steven
Increased Self Confidence and Motivation
Mark!
After reading your testimonials, I thought I would add my two cents.
Aside from my acne, I have always had good muscle mass and good health, but there was something missing from my life. It was motivation to achieve my goals, as well as self confidence.
I have spent countless hours researching the WEALTH of information on your website. After the cleaner diet, supplement cycling, and high intensity interval training, I saw a tremendous boost in my testosterone level or "manliness".
Along came the motivation, and the boost in self confidence I direly needed. I dated one of the most beautiful girls I have ever met in Los Angeles (Double D, Hourglass, Pretty Face!)
Not to digress, the jelqing has helped not only my T levels but also my blood circulation and size in the downstairs department!
I feel that the increased circulation also increases my sensitivity during the day and causes more erections naturally, causing an increased spike in testosterone. A beautiful cycle that feeds itself!
I think what you are doing is truly great, and I cannot thank you enough for helping us men, become MEN again.
Thank You,
Jay
A 100 Point Jump in Testosterone!
Hi Mark,
Just thought I would give you an update.
About 3 months ago I ordered the herbal testosterone boosters you suggested on your site and followed your directions to a tee for the last 2 and half months.
My serum testosterone before I started taking them was 357. I just had it measured again after 2 and a half months and it has jumped 100 points.
It is now at 459!.
Thanks so much for your advice.
Russell
Morning Wood Returns in a 76 Year Old Man!
Hi Mark,
I have been doing the exercises suggested in the Penis Advantage program. I am currently in the sixth week of that program. I also have been cycling the pharmaceuticals you suggested in your last email to me….
The past three mornings I have awakened with partial "morning wood."  This has not happened for several years. I also am not taking any of the Rx meds for erectile dysfunction, i.e. Viagra, Cialis or Levitra. 
I am very pleased with the results of the Penis Advantage program as well as the pharmaceutical (supplements) which you suggested.
THANKS!!!!!!
DB
30 Year Old Is All In!
Hi Mark,
I wanted to let you know that your site has really helped me.
I went bit by bit but am now eating the right foods, staying away from soy, doing the jelqs 3 days a week for 10 mins (mon-wed-fri), following the exercise plan tues-thurs and sat mornings, and I just ordered the zinger.
I also quit smoking pot, cigarettes and drinking coffee. I am 30 and wanted to change for the better before I HAD to change.
I'm all in!
Thanks so much for your advice.
Ian
50 Year Old Lost 40 lbs & Got His Morning Wood Back!
Hi Mark,
I cannot thank you enough for your website and emails…
About a year ago I went in for my annual physical. Everything was pretty good except my weight and my testosterone levels. Weight was 243 and testosterone level was 279.
The Doctors office called three days after my physical and left me a message on my phone telling me the issue with my testosterone and suggested that I could come in and talk to them about HRT.
I never called them back!
I knew that there had to be a better way and so I started searching online and came across your website. I read a lot of the information that you had and it made sense.
I saw your exercise program and it made sense so I started it last September. I also started cycling the suggested supplements.
I lost 20 pounds in less than two months and have now lost nearly 40 pounds.
I have regained my energy and zest for life!
I am thinking more clearly than I have in years. I used to have to take naps every day and now I rarely take one. I don't need them!
I have been well for three weeks now and still haven't had to take the supplements. My morning wood is there every morning! My testicles have grown dramatically!
My energy is up and I continue to exercise three times a week, and never plan on stopping!
I told you that I have a physical job. I work construction that requires a lot of lifting and climbing.
The other day one of the guys that works for another subcontractor told me I get around like I am 22 years old!!
Well, I am 50 years old!
The weight loss and strengthening of my legs has made a world of difference!
Mark, I cannot thank you enough for all your hard work to help men like myself get our lives back!!
Scott
61 Year Old Increases His T-Levels By 300%
Hi Mark,
I'm a sixty one year old male, overweight, very active, lift weights, bike, hiking. I work in a very stressful environment for the past twenty years as a Public School teacher.
Love the students and athletes, but twenty years of high stress, I have put on forty pounds of weight, had a three knee operations, one hip replacement. Recent physicals bear out the impact of stress.
Cortisol levels are very elevated, high blood pressure. Two different weekends in Emergency Room with heart issues.
I have been telling my Primary Doctor for ten years that I did not feel right, loss of energy, libido, confidence. I supplemented with many vitamins, and testosterone boosters.
Finally MD checked my testosterone and said I was very low for a sixty year old male. So they placed me on Testosterone Therapy for one year. Little or no counseling, no talk of aromtasing, no talk of long term effects of T-Therapy.
Late this summer, I was retested for Testosterone levels and they were low again, but my PSA numbers were elevated.
Long story, I had a slow growing cancer in prostate, so Testosterone Therapy was cutoff from Doctor.
I could talk for hours about this decision. But I had begun to dialog with Mark Wilson at Boost your testosterone.com.
My oncologist saw no reason to not take herbal supplements as a way to boost testosterone.
There is a great divide amongst Radiologists regarding the affect of Testosterone and prostate cancer. See Abraham Morgenthaler of Harvard Medical School.
I began supplementing with the "Magnificient Seven" of testosterone boosting herbs, plus Dim and Chrysin, a good multi-vitamin, vitamin D, E, B, zinc, magnesium, etc.
I signed up for Dr. Cohen's saliva study and after my first month, my Testosterone levels were moving upward, like 300% of were they were in August. My estrogen levels were low and very good.
At a recent physical, my cholesterol was deemed ideal, my blood pressure good and normal. I still have to lose forty pounds.
Making several changes in diet and men's care products. I use HIT weightlifting routines, with very heavy weights and brief intense workouts, I also supplement with road biking with 45 second bursts of elevated heart rates.
I am pleased and hope for more good news.
Mark, thanks so much.


Jump to The Low Testosterone Remedy
---




Testosterone Reviews to Penis Health Exercises

Testosterone Reviews to Low Testosterone-Home