Testosterone Supplements?
Affordable OTC Products That Work!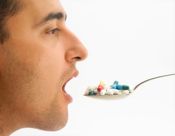 Take everything you THINK you know about testosterone supplements, and forget every last bit of it.
And I mean this, because that vision you have of the all mighty Wonder Pill, that packs on muscle, firms up erections, and sends sex drive through the roof, simply does not exist.
Now, I'm not saying that you can't get all of this "Man Stuff" out of your supplements.
What I'm saying is, you can't get it all out of one single bottle…your body is MUCH to wise to fall for this.
If you're sitting at your computer screen right now, arguing these facts with me inside your head, I want you to say the following 3 words out loud…
Negative Feedback Loop!
Simply defined as …when the output of a system acts to oppose changes to the input of that system.
In our example, the system (your body), will eventually react to any input (the testosterone supplements), by decreasing the production of testosterone.
What your body is saying is…I'm running the show here buddy…you put more of this stuff in, and I'm just going to start putting less testosterone out.
So what starts off as an initial spike in testosterone as you begin using a brand new supplement, eventually turns into a decline as your body turns off the testosterone producing machinery.
How to Cycle Testosterone Supplements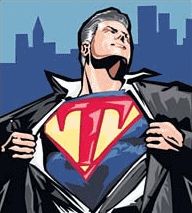 So the Big 100 Million Dollar question is…how do you turn that negative feedback loop into a positive feedback loop?
How do you trick your body into Accelerating Testosterone Production each and every time you use a hormone supplement?
I'll answer that question with 3 very important words…
Cycle Your Supplements!
For example, instead of taking your Tongkat Ali for days on end, which will do absolutely nothing for you, you take it ONCE…then you put it away for an entire week.
On day two, you take your Mucuna, then away it goes for 7 days as well. Next, you hit the Catuaba Bark for ONE hefty dose, then say adios once again for another week.
This process continues on and on until you've taken all 7 of the Recommended Supplements, THEN it's back to the original starting point…and out comes the Tongkat Ali once again.
Now, two very critical things have happened during this unique 7 day supplement cycle..
You've given your body PLENTY of time to forget about that Tongkat you took 8 days ago, and even more important…you've sidestepped the dreaded negative feedback loop, entirely.
So instead of switching on that loop, you've shut it down cold, by keeping your body off balance, unsure, and guessing at all times.
This pretty much sums up everything I've learned about testosterone supplements over the last 11 years of intensive use, trial and error.
So now, instead of chasing the latest, greatest miracle supplement, that NEVER can or will deliver on it's promise, I simply rotate my supplements every day of the week.
If you'd like to get the most out of your hormone boosters, I recommend that you do the same.
---
---


Jump to LOW TESTOSTERONE SYMPTOMS

Jump to HORMONE SUPPLEMENTS NOT WORKING

Testosterone Supplements to
VITAMINS TESTOSTERONE AND LIBIDO

Jump to ANTIDEPRESSANS & SEX DRIVE



Testosterone supplements to the
BOOST YOUR LOW TESTOSTERONE HOMEPAGE
What Other Visitors Have Said
Click below to see contributions from other visitors to this page...