Testicle Pain After Vasectomy
by Tony
(South Africa)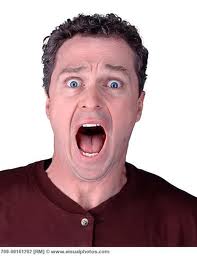 Testicle Pain After Vasectomy
Hi Mark,
Here is my story:
I was 25 when my wife found she was pregnant with our 4th child. When the GP congratulated us he suggested a vasectomy and of course I thought it was the norm. We had 2 girls and a boy so it didn't matter what sex the 4th was.
I also had a growth in my left breast which was thought to be cancerous and so I went in and had the vasectomy and they removed the mass from the left breast which tested benign.
The vasectomy was not painful and I experienced minor discomfort and recovered quickly, however 6 weeks later I began experiencing chronic pain in the left
testicle.
The GP put me on a course of antibiotics, anti-inflammatory meds and pain killers.
The infection cleared only to return a few weeks later and so the cycle began. Eventually 6 months later the GP referred me to an urologist some 200km from our home town. The urologist was furious and told me that a GP should never have done the op and that I was far too young to have had a vasectomy.
Testicle Pain After Vasectomy
He told me I was developing spermocele's where the sperm would store in small pockets and then rot and cause infection. He said that the left side should be
reversed
and so he operated. The problems didn't stop and the next urologist found that the vas deferens had not been connected but that the tube had been connected to something else and so infections just continued.
To cut a long story short, I ended up with 6 ops and finally the specialist urologist in Durban investigated before operating. He carried out a scope through the urethra and reported that there was massive damage in the area with scar tissue and fibrotic tissue and that he would need to do extensive repair work.
At this stage I was desperate as I was continuously in pain. The only other option he gave was to remove the testicle. I like my balls and told him it wasn't an option. The operation took 2 & a half hours and I remained in hospital for a week where he monitored me very closely and I had to wear a ball support sack for 6 weeks. Finally I was pain free and became like a sex maniac with my wife as I hadn't had sex for so long with all the pain. 10 months later we had number 5 and over the following 8 years another 5 children came along.
I didn't care if the family grew so long as I never had to endure that pain again. My
Penis
developed a curvature to the left over the years and I hate it as sometimes it cases discomfort having sex but at least there isn't that pain in the left testicle. Last year the right testicle became painful and never hassled me in the past. They found a cyst in the place where the tube is cut and sperm enters the body.
They didn't operate but one day it was really sore and I decided to masturbate and was horrified when my
ejaculate
was full of blood. The pain subsided and hasn't returned however that testicle is very sensitive to touch and is uncomfortable.
I
masturbated
the following day again and there was no blood which I was very relieved about. What do I do from here? All I can say from personal experience is don't let doctors tamper with your balls. You only have one pair and I don't think men were ever meant to have
vasectomies.
Regards
Tony (South Africa)
Testicle Pain After Vasectomy
Hi Tony,
More proof that medical mans "SLASH AND BURN" techniques always come with consequences.
Thank you for taking the time to share your story here Tony, I appreciate it!
Mark
Testicle Pain After Vasectomy to Low Testosterone Home