Men Marriage Advice! How to Get Your Body & Mind Ready
by Brenden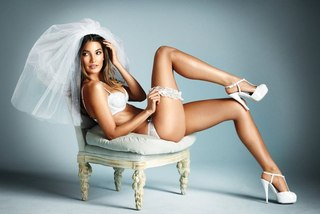 Hello Mark,

I'm getting married in August and desperately need to get in shape physically and sexually before then.

I hate to admit this but I'm hurting in both departments and I only have 10 weeks to get it all together.

Can you give me a plan?


Men Marriage Advice - How to Get Your Body & Mind Ready
Hello Brenden,
It's funny how a big life event like a marriage, divorce. Or milestone birthday can wake you up to the realities of life.
The reality that you're falling well below your potential…
Settling. Going soft. Giving in.
From the tone of your message, it sounds like you've fallen directly into this trap.
I'm going to give you a plan in a moment. And I want you to remember something important as you proceed from here…
The marriage date isn't the finish line.
This is an important point to remember, because most men fall into a RAPID physical decline after they get married.
This slide usually goes something like this…
A guy ties the knot. A few short years later he's put on 25 pounds. Aged ten years. And started looking remarkably like his old man.
And why does this happen so often?
Because once a guy gets married the chase for women is no longer on. So he stops worrying so much about his appearance.
Also...
Big sit down meals are suddenly served up every night. And couch time with your new bride becomes your main pastime.
Plus, studies have proven that once women and children enter the picture a mans Testosterone levels drop straight through the floor.
If you'd like to avoid all this negativity, you need to have a plan in place.
Let's talk about yours now...
Cycle these supplements according to plan, and you'll be hit with more sex drive, more motivation and more energy.
You goal is to grab hold of this increased energy and use it to...
Short, intense and random routines will be your new calling cards.
These exercises will get the job done efficiently because intense sessions place your body into a highly anabolic state.
And anabolism always leads to quick fat loss and rapid muscle accumulation.
The days of two pound plates of spaghetti chased by 5 beers are over.
From here on out your meals are going to look like this...
-Steak, medium rare and grass-fed
-Avocado, seasoned to perfection
-Broccoli, dripping in rich grass-fed butter
-A fine glass of your favorite red wine
-Fresh fruit with a taste of high quality dark chocolate
Now that's what I call food!
You need to remove the toxic products from your home and replace them with chemical free alternatives.
These include deodorants, cologne, cleaning supplies, shampoos, soap and other chemical heavy products.
And one more thing…
You need to make a contract with your woman now that oven cleaners, acidic bathroom solvents and other caustic agents will NOT be a part of your new household.
If she puts up a fight, tell her these man killers will damage your testicles. And reduce your sperm count.
If she has plans for a Brenden Junior anytime soon that should do the trick.
Next...
A properly managed ejaculation campaign when combined with the...
Hormone Supplements
- Chemical Avoidance - Anabolic Exercise - And a Proper Diet....
…will lead to a colossal increase in sex drive, overall fitness and self confidence on your part.
Once you've arrived at this destination do what most other men don't. Hang onto this stuff for life.
In other words, don't EVER settle…
This will keep you out of the doctors office and inside the bedroom with your new bride, right where you belong.
Finally…
When the wedding is over, and it's time to shack up with your girl for good…
I highly recommend that you do
THIS.
Good luck!
Men Marriage Advice How to Get
Your Body & Mind Ready to Low-T-Home