Best Test Boosters!
These 3 Are the Strongest...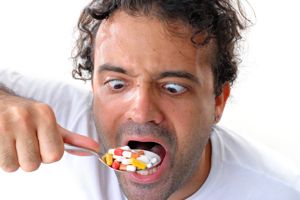 Best Test Boosters! These 3 Are the Strongest...
Hello Mark,
I'm new to this site, but want to thank you for creating and maintaining this invaluable resource for all men everywhere!
This is the beginning of my journey into Natural Hormone Boosting & maintenance, and currently I'm interested in the mood, motivation & libido aspects first.
I plan on starting with a small three day a week rotation of Ashwaganda, Butea Superba, & Mucuna Pruriens, then adding in more as I'm able to afford them.
Also, I'm equally interested in the testicle increasing aspect of your recommended supplements.
So besides Tongkat Ali, which seems to be the most expensive, are these the best choices for both of my stated goals?
My other question is, which form of the Butea Superba herb do you recommend we take?
Best Test Boosters! These 3 Are the Strongest...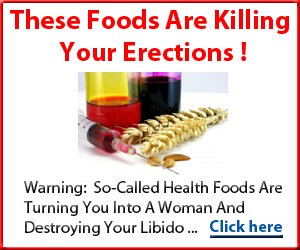 Hello DLo,
Thanks for the feedback, much appreciated!
If I were going to select 3 natural testosterone supplements, excluding the mighty Tongkat, to increase testicle size, enhance mood, motivation & libido I'd go with these...
Your Superba did not make my list because the other 3 will get the job done perfectly, but more importantly, I haven't had much luck with it lately.
I don't know if it's premature harvesting, soil depletion or what but the Superba of today is nothing like the stuff I was using just 3 years ago.
Here's a related story that may offer some insight into this...
Remember when Ginkgo Biloba was all the rage about 15 years ago?
Demand was so high suppliers couldn't keep up, so a few unscrupulous companies started selling the powered bark to distributors here in the US.
Problem is, the active ingredients in Ginkgo are found inside the leaves, not the bark!
Who would have know?
So over the course of 18 months most of the Ginkgo on store shelves here in the US was entirely useless.
Getting back to our friend Butea Superba...
I can't tell you exactly what is going on with it now, but I can say that you'll have a more positive experience if you pass on it and use the 3 supplements recommended above instead.
But if I were you I definitely wouldn't stop there...
To really light up your life, you should consider adding Orgasm Edging/Jelqing and high intensity training into your mix.
Make this commitment, and you'll clean house in all departments.
Best Test Boosters! These 3 Are the Strongest...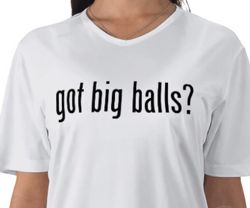 To make this easier on you, I'm going to show you exactly what I would do if I were executing your plan myself.
Let's roll...
Monday:
Catuaba Bark combined with 8 all out wind sprints
This would get my sex drive, ejaculation volume and mood elevation going as both testosterone and HGH will be screaming through my system after this routine.
Tuesday:
A 20 minute jelqing session to build on that fire I lit up on Monday.
Wednesday:
Mucuna Pruriens and a 12 minute squat routine.
Remember, the squats, sprints, etc..are for HGH production, and are every bit as important as testosterone.
Once you start doing them, you'll become an addict..to the body transformation they bring on, and the mood elevation that always follows.
Quick Sidnote: The Mucuna Pruriens are going to bring on a big dose of horny, and you're going to have a near irresistible urge to ejaculate.
If you really want to live life in the fast lane, hold off a little longer.
Thursday:
Time for another 20 minute jelqing session, and yes, you need resist that urge again.
Can you see where we're going with this?
You'll be so worked up at this point you'll almost be hot to the touch.
You'll also be more driven, energetic, verbal, optimistic, and motivated for sex.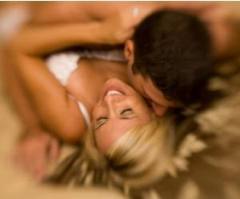 This would be a really good time to evaluate your situation...ask yourself the following question:
Am I too obsessed with sex right now, or can I still function at a high level?
If sex has taken over all of your mindspace, it's time to track down your woman for some hootchy kootchy time.
Your initial contact with her may end before it even gets started, but that's OK.
Your refractory period will be so short at this point, that you'll be able to go at it again within minutes, which I suggest you do because Friday is right around the corner.
Friday is Tribulus Terrestris day, and we're going to gulp down this sex booster right before we begin our next HGH exercise session.
If it were me I'd probably jump in the pool and throw down 8 fifty yard sprints, but any brief, highly intense routine will do.
Saturday we'll do another jelqing session to keep that train a rollin.
Sunday would be my day of rest...and quite possibly another round of sex with my woman, because I'll probably be more than ready by then.
And if the sun is shining, I'll be outdoors with my girl absorbing that warm sunshine and all the vitamin D it delivers.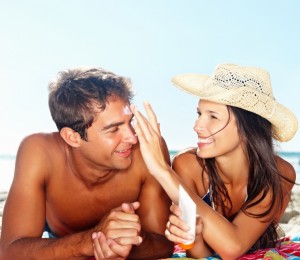 Monday...I'd pull out the Catuaba Bark and start this wild party all over again.
Of course, during this entire celebration I'd be consuming quality foods, because I'd know that a round or two of garbage would blow all my hard work right out of the water.
I'd also stay extremely productive, because boredom, sloth and apathy can kill a good hormone buzz like nothing else on this planet.
This is how I would do things, DLo...
In other words I wouldn't ask the 3 supplements to move Mount Everest...I'd put on my work boots and help them out.
I'd remember that it takes some sweat, dirt, blood and guts to get all this going...and I'd have no problem jumping in there to make it happen
I'd also be acutely aware that 3 lone supplements could never compete with 4 cc's of injected testosterone, and I'd be OK with that too because I happen to like my testicles.
Supplements are good that's for sure DLo, but supplements combined with a hefty dose of action is where it's at.
Time to get busy!


Best Test Boosters to Herbal Testosterone

Best Test Boosters to Low Testosterone-Home