Statins Muscle - Muscle Pain & Weakness from Statin Use!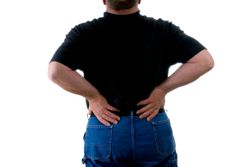 Statins Muscle
Muscle Pain & Weakness from Statin Use!
Statins Muscles
Chronic muscle pain is an extremely common complaint among statin users.
Of course, this was no surprise to big Pharm. From day one, the drug companies knew this was coming.
Muscle aches, pains and inflammation were anticipated and actually listed in the Physician's Desk Reference.
They've even given this symptom a name...
Statin Myopathy!
Statin myopathy is the breakdown of weakened muscle cell walls due to lack of sufficient ubiquinol (Coenzyme Q10).
Yup, these drugs actually do direct damage to the cell walls in your muscle tissue.
This causes muscle aches, pains, joint problems, difficulty walking, restless leg syndrome, hip pain, and painful backaches.

Consider switching to this Statin Alternative

In the New York Times, Jane Brody wrote...
About the case of an 82-year-old patient who died as a result of undetected muscle disease, caused by a statin drug she took for years to control her cholesterol levels.
She complained of muscle pains which were never attributed to the drug. She even underwent an operation that did not relieve the shoulder pain she was experiencing.
She also developed lesions on her skin which were treated with antifungal agents.
Combined with the statins, these increased the severity of the muscle pain. In under 3 months, she was unable to stand or breathe on her own and died.
Statins Muscle Pain, and your doctor!
According to US News and World Report...
A 2007 study showed that when patients suggested a link between their pain and statin use, nearly half of doctors dismissed the possibility.
Also, some hospitals offer financial incentives to doctors who keep their patients' cholesterol levels low, which encourages them to overlook side effects, says Beatrice Golomb, an associate professor of medicine at the University of California-San Diego School of Medicine.
Mild pain might be just the beginning!
"Every patient who starts statins should monitor mild muscle pain," says Ronald Krauss, an expert on cholesterol and senior scientist at Lawrence Berkeley National Laboratory.
"The mild pain can lead to more severe damage down the line."
Statin Muscle Pain - What You Should Do Now!
Statins rapidly deplete Ubiquinol/Coenzyme Q10 levels in the body, which is the driving force behind your muscle pain and weakness.
It is very important that you restore your reserves of this nutrient as quickly as possible.
Unfortunately, most of the Q10 on the market is poorly absorbed by the body.
When it comes to obtaining optimal benefits, it is not how much coenzyme you swallow, but how much you absorb that counts!
In recent years, a new delivery system has enabled CoQ10 to be transported into the bloodstream much more effectively.
The largest Japanese producer of coenzyme developed this highly effective form of CoQ10.
Human studies reveal that it delivers eight times more CoQ10 into the blood stream than conventional CoQ10 supplements.

Click here for pricing info and user reviews
---



Jump to STATINS EFFECTS

Statins muscle to STATINS SIDE EFFECTS

Statins muscle to BOOST YOUR LOW TESTOSTERONE