Low Hanging Testicles!
Would you like to learn how to develop low hanging testicles?
Read on to discover exactly what you need to do stretch your scrotum, boost the size and weight of your testicles, and increase the size of your flaccid hang, all at the same time!
Testicle Stretching
Begin Doing Penis Enlargement Exercises!

These exercises stimulate the leydig cells in the testicles, which increases circulating testosterone levels in the blood stream.
More testosterone means more sperm, and fuller, heavier balls.
Penile exercises will also increase the size of your flaccid hang, which improves the overall appearance of your package.
In my experience, nothing will improve the look and feel of your penis and testicles more than a consistent PE routine.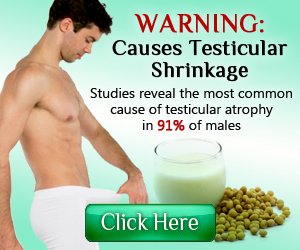 Wear a Ball Zinger around your testicles several hours a day.
Purchase a ball weight made specifically for stretching the testicles.
Purchase rubber "O" rings at your local hardware store of the appropriate size, and wear them around your testicles.
You can also purchase leather straps and collars that are designed specifically for ball stretching.
Precautions!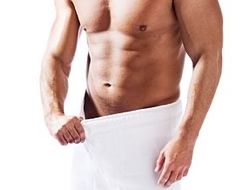 The scrotum is very elastic, and can stretch quite easily without causing damage.
What you need to worry about are the actual testicles, and the internal plumbing inside the scrotum.
Always,
Wrap the scrotum above the testicles, and never wrap the testicles themselves.
Never wrap so tight that you cut off circulation. If your testicles feel cold, or if you lose feeling, stop immediately.
Never hang heavy weights on the scrotum as this can cause damage to the nerves, blood vessels and to the seminal vesicle that delivers semen from the testis through the penis.
Ball stretching is not something you can rush. It's moderate tension over long periods of time that will stretch your scrotum, and give you the low hanging testicles you're looking for.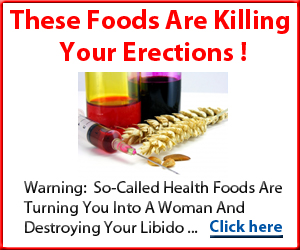 ---
A few more things to consider...
Warmth will cause the scrotum to let down, and the plumbing inside the scrotum to relax and stretch more easily. Use a towel, and place a hot compress on your groin area before you begin a stretch routine.
The more time you stretch, the better your results will be. Consistency, and time are more important than force and pressure.
It's important that you stretch with light, loose fitting clothing.
Never wear tight briefs. Ideally, you should switch to boxer shorts, or no underwear at all, so your testicles stay in a constant hanging state.
So, how does all this tie into testosterone levels, sex drive, and libido.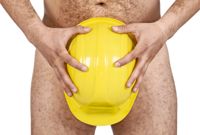 Testicle Massage increases testosterone levels
Jelging, a similar technique for penis enlargement increases T levels as well
Competition increases test levels. A simple walk through the locker room with your new low hanging testicles will be enough to send your testosterone levels soaring.
The bottom line!
Anything that gets you to touch or think about your genitals, is going to be good for your T levels, and if it's good for your T, then I'm all for it!


Jump to HOW TO DEVELOP LARGE TESTICLES
---





Jump from Low Hanging Testicles to HUGE TESTICLES

Jump to the BOOST YOUR LOW TESTOSTERONE HOMEPAGE