Feeling it at 50! Dhea & Tribulus!
by Robert Watson
(Los Angeles, California - USA)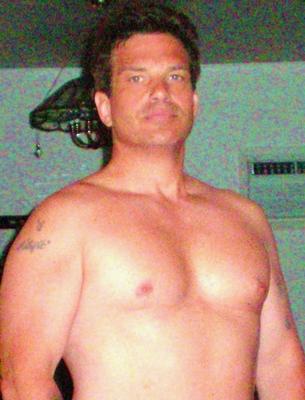 Feeling it at 50! Dhea & Tribulus!
Hi Folks!
I am 50 years old (As of June 20) and I feel and look better than most of my younger peers, relatives and friends!
At 43 years old I began to experience low
sex drive,
weight loss and fatigue.
I read in several online articles about DHEA and Tribulus. I began taking these supplements, DHEA 50 mg per day and 500 mg or Tribulus.
Within about 2 weeks I began to notice a sort of throbbing intense energy flowing through my body and the ability to sleep, etc, more energy and
morning erections.
I did not know about cycling, etc, I just took the supplements daily.
After about a year I noticed that I had gained a lot of lean muscle and my appearance had changed.
I now combine Tribulus, Catuba, and other supplements with DHEA and at 50 I am still able to have sex about two times per day with ejaculation.
Above is my recent picture, taken on June 29, 2010.
I also use the
Ball Zinger
to increase natural testosterone and I never take it off!
At 47 I had a 23 year old lover and I wore her out!
Feeling it at 50! Dhea & Tribulus!
Hi Robert,
It sounds like you went through the exact hormonal nightmare I did in my early 40's.
Muscle disappeared, erections softened, and the motivation and zest for life I had all through my 20's and 30's vanished.
I can tell from your picture that you were smart enough to combine weight training with the
Testosterone Boosters.
Most people, including doctors, have no clue how closely muscle mass and hormone production are tied together.
Without muscle a man quickly slides into the estrogen zone.
Feeling it at 50! Dhea & Tribulus!
The one concern I have about your plan is the DHEA supplementation.
It's hard to tell from your message if you're still using it 7 days a week
If so, a 50 mg dose taken daily, over many years should concern you.
Your main worry should be tumor development on the prostate and other hormonal cancers.
You did mention
supplement cycling,
so hopefully you've worked out a system for yourself.
I personally believe that taking a supplement once every seven days is much safer than chronic, daily use of any single product.
This holds especially true for DHEA.
Anyway, very good work Robert!
Keep it up, and I look forward to your update at 60!

---
Feeling it at 50! Dhea & Tribulus to
Boost Low Testosterone Levels-Home