Morning Erections!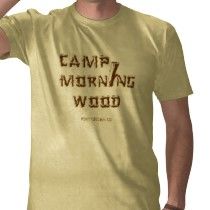 Morning Erections!
Do you think those morning Erections you wake up with are caused by a full bladder, or the need to urinate?
Think again...
Your testicles are at their busiest first thing in the morning, producing testosterone at a higher rate than at any other time during your day.
I'm going to ask you to do something now that may sound a bit funny, but I think you'll understand once we're through here.
I want you to develop a keen interest in those early morning erections...
Better yet, I want you to become obsessed with them!
Why?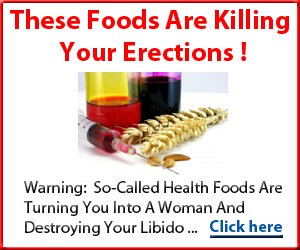 ---
Because from here on out, we're going to use them as a report card.

Right now, they may not show up every day!
On other days, they may show up, but they're weak, and only semi erect.
We're going to change that, and I'm going to tell you why!
When you wake up with a rock hard erection, you're going to start the day with a full tank.
Yup, you're going to be juiced.
You see, that erection is a sign that your testicles have been working overtime while you were asleep.
You've got plenty of testosterone in the bank, and you have the entire day ahead of you to spend it!
Remember, when you've got the T, good things begin to happen.
I'll explain this by telling you a little story about myself.
In my dark days, when my testosterone levels fell down to 250, I lost my morning erections.
I also lost my motivation and zest for life....
The alarm would go off, and I wanted to stay in bed.
If my woman was in the mood, I wasn't interested.
My income dropped, my body was out of shape, and didn't I have the energy to do anything about it!
Jump forward to today!
My T levels are now in the upper normal range and things have changed in a big, big way!
My erections have returned, my motivation and drive have gone through the roof, and my sex drive has come screaming back.
The result!
Now I'm getting things done!
I've built this website with hundreds of pages, transformed my body, and turned my life around!
None of it would have happened without the T!
Remember....
Testosterone is man fuel.
Lose it and you'll run out of gas!
Hard Erections!
Here's what you need to do to ensure you wake up everyday with solid morning wood, and all the testosterone you'll ever need to accomplish whatever it is you want in life.

Supplement with Natural Testosterone Boosters!

Exercise with High Intensity

Reduce Male Estrogen Levels!

Boost Human Growth Hormone!

Begin wearing a Blakoe/Zinger Device!

Morning Erections to PENIS DYSFUNCTION

Morning Erections to BOOST YOUR LOW TESTOSTERONE-HOME