DHEA & Estrogen & Gyno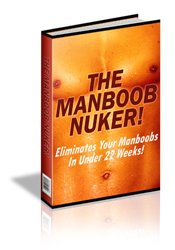 ---
DHEA & Estrogen & Gyno
Hello
I have been taking dhea for the last 2 months but I'm starting to notice that my nipples are getting sensitive on days that I take it.
Should I be worried about this, or is it only a temporary problem?
I'm paranoid that I may get
Gyno.
Thank you
DHEA & Estrogen & Gyno!
Hello,
Your paranoia is well founded!
DHEA is not a supplement you want to be taking on a daily basis.
When taken daily, this prohormone will increase
estrogen levels
more than it will testosterone.
Your sensitive nipples are a signal that you have elevated levels of estrogen in your blood stream, so I'd advise you to stop taking it immediately.
You'll have much more success boosting T levels using
Natural Testosterone Boosters!
You'll get the testosterone without all the negative side effects, especially if you cycle your supplements properly.
Follow the link above for more info.
DHEA & Estrogen & Gyno to Low Testosterone-Home
Jump to
Testosterone Boosting Supplements