Statins Memory Loss!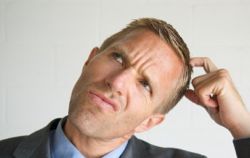 Statins Memory Loss!
Statin Use, Cholesterol & Memory!
---
Click Here to read about The Great Cholesterol Lie
---
Next to muscle pain and weakness, memory problems are the second most common side effect of Lipitor, Zocor, and other cholesterol lowering statin drugs.
I wonder how many Alzheimer's and Dementia cases would disappear if statins were banned worldwide.
Statin Memory Loss !
Here's an excerpt from an article published in the September 8th edition of the Star Ledger.
The heat coiled around Lori Elbertson as she stood in the parking lot, suddenly at a loss for why she was there.
Panicked, she hurried back to the conference room inside the South Jersey hospital where she had been attending a meeting.
For the next hour she sat with two friends, trying to reconstruct her identity:
I'm Lori Elbertson. I have a 2-year-old daughter, Brianna, and a husband, Darrin, and I live at ...
After that day in May 2003, Elbertson, a 41-year-old health care administrator, struggled to recall the simplest things -- sometimes just a word or a name -- while doctors tried to understand the reason for her memory loss.
It wasn't until two years later that Elbertson and her physician began to suspect her problem was related to a cholesterol-lowering medication called Zocor."
Statins Memory Loss & Transient Global Amnesia!
Former NASA scientist-astronaut Duane Graveline in his book Lipitor: Thief of Memory, wrote about baffling incidents involving complete loss of memory.
All was well until six weeks later, when my wife found me walking aimlessly about the yard after I returned from my usual walk in the woods.
I did not recognize her, and only reluctantly accepted cookies & milk--but refused to go into my now unfamiliar home.
I "awoke" six hours later in the office of the examining Neurologist with a diagnosis of transient global amnesia, cause unknown. An MRI performed several days later was normal.
Since Lipitor was the only new medicine I was taking, the doctor in me suspected a possible side effect of this drug. Despite the arguments of the examining doctors that statin drugs just did not do this, I stopped my Lipitor.
Statin Memory Loss Symptoms!
Here are some common memory loss complaints among statin users...
Inability to recall common words
Forgetting names of close friends or relatives
Loosing a train of thought during mid sentence
Unable to recall phone numbers
Walking into a room and forgetting why you are there
Losing car key, sunglasses, wallet, purse, etc..
Sound Familiar?
Follow the link below to learn more...
Jump to The Great Cholesterol Lie
---


Statins Memory Loss to Statins Side Effects

Statins Memory Loss to Statins Effects

Jump to Statins and Boost Your Low Testosterone