Penile Stimulation!
Using Massage to Boost Male Hormones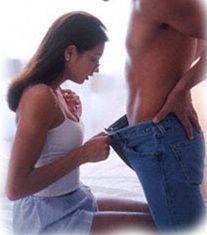 Penile Stimulation! Using Massage to Boost Male Hormones
There's a big difference between penile stimulation and masturbation.
Stimulation, when done right, will increase sex drive, elevate mood, and boost testosterone levels, all at the same time.
Masturbation, on the other hand, will simply suck you dry.
Of course, I'm not speaking to 16 year olds here...boys who can masturbate 3 times a day and get away with it.
I'm talking to men...
Adult males who are looking to maximize male hormone levels.
Individuals who, if they're smart...will treat the sexual energy bound up in those orgasms, like a starving man would his last bite of food.
In other words, he'll nurture it, take care of it, and watch over it VERY closely.
Penile Stimulation!
Massage to Boost Male Hormones!
I'm not saying you should never have an orgasm, just that you should limit how many of them you have.
Where you are hormonally will determine exactly what that number is.
For me, it's once a week!
And if you're 40 plus years of age, I'd bet you're somewhere near that number as well.
You'll know when you've found your sweet spot when you can ejaculate, without losing your force...when you can have an orgasm, and still retain most of your energy and vitality.
I use a few benchmarks to gage this...
Have my testicles shrunk in size and gone soft?
Are my energy levels and motivation still high, or have I hit a low?
Do I still want sex after I ejaculate, or do I lose interest for several days?
Start paying attention to these details in the hours and days after your ejaculations, and you'll start to see patterns.
Once the patterns emerge, you can begin to manipulate your ejaculations until you get to the point where you lose very little after having an orgasm.
Once this important task is accomplished, you can add penile stimulation into the mix, to really move your hormones up to the next level.
That in a nutshell, explains exactly why the the vast majority of my regular site visitors take ejaculation control dead seriously.
I highly recommend that you do the same!
Penis Stimulation & Male Hormones
You could best describe the method we've perfected here as foreplay without the release.
Whether you're working solo, or with a female companion, the goals are always the same.
Massage and stimulate your penis (foreplay), but do not ejaculate (release).
When you use this method consistently, you'll open up the hormonal floodgates in your system.
Instead of feeling low after sexual activity, you'll remain energetic, focused, and highly motivated.
You'll also retain most of your sex drive, which is absolutely essential.
Why?
Because plenty of sex drive always results in plenty of male hormones, and that is exactly what we're looking to achieve.
Read on to learn more...

Orgasm Without Ejaculation
---
References

Penile Information
---