How To Be Extraordinary!
Important Habits Every Man Should Develop!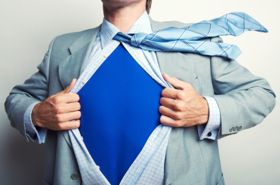 How To Be Extraordinary!
Would you rather be Ordinary or EXTRA-Ordinary?
I don't know about you, but ordinary to me means normal, run of the mill, average, just getting by.
I'm sure you know what I'm talking about here….
An ordinary sex drive, an ordinary job, ordinary relationships, an ordinary LIFE!!!
Not my definition of an ideal existence!
Think about it…
An ordinary man doesn't leap out of bed in the morning, ready to go, excited about what's about happen in those precious hours he's been gifted!
He CRAWLS out of the sack, dreading everything single thing awaiting him out there in his world.
He doesn't go after life, eat it up, take it on head first…he just does the bare minimum needed to get by.
To me, this is a shame beyond comprehension!
Why…
Because Mr. Ordinary, has one SINGLE shot at making it happen here on earth, and he's literally flushing it all down the toilet.
I still haven't a clue why some men jump all into our system, while others try it out for a day or two, then disappear off the face of the earth.
"Hey BOB, are you still out there…did you do that thing we talked about, ARE MY EMAILS STILL GETTING THROUGH???"
But there is one thing I can proclaim as absolute fact!
Men who go after it, who dive in "Head First" experience an awakening, a second coming, that changes them in very PROFOUND ways.
And once this profound change occurs, the quitting stops entirely, because that effort you struggled with at first is NO longer required!
Nope, everything get's done now because you WANT to do it, not because you feel like you NEED to do it.
And this "Want To Do It" business occurs because these new habits make you feel better, look better, live better!
And trust me, this "Better Stuff" can be downright addicting once you get rolling with it.
The point I want to drive home to you today is, You Need to Become an Addict!
Just like the 3 men, who's stories I'm going to share with you today.
3 men who have all become addicted to the very sweet things these simple habits bring into your life.
How To Be Extraordinary!
Important Habits Every Man Should Develop!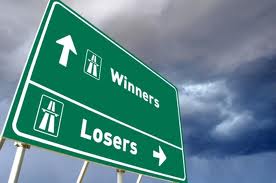 Before we get started, let me quickly tell you how all of this came about…
2 weeks ago, I got blindsided after I sent out my email titled…
2 New Hormone Boosters and A Request For Your Help!
(note the request for help part)
And this blindside came from the virtual avalanche of feedback I got from men who are literally SHREDDING IT UP!
Men who decided that ordinary was definitely NOT enough…
Individuals who've taken Big, Bold, Decisive Steps…combined with the action needed to get anything of importance done in life.
The stories I chose to share with you today are the ones that lit me up the most!
I've kept them all anonymous, for obvious reasons…and have edited two of the submissions down to bite sized chunks.
My hope today is that these 3 stories will inspire you as much as they did me.
Let's go...
How To Be Extraordinary!
Hello Mark,
I've been doing the short exercise sessions using my jump rope for 30 seconds, along with Body Weight Exercises, since I have no weight equipment in my house.
So I do one jump rope sprint, recover for 60 seconds, then I do 50 quick push-ups, dips, etc…
Two of each exercise for a total of 4 sets takes me about 6 minutes, then I'm done.
I love the shortness aspect of this!
And the mood - energy boost is so great I look forward to these exercises, just as you said would happen.
I do my penis routine 3 nights a week after I get home from work, then once on the weekend.
I do all my stretching in the shower, and have begun to really enjoy these "penis workouts".
Once I exercised some discipline, and stopped myself from climaxing, (which was hard for me to do at first) I really began to take off with the hormones.
I'm actually horny almost all the time now, which is great!
You told me last year that if I was still using my T Boosters every day after 6 months, I should consider that a failure on my part.
Well, I'm glad to say, I'm down to 2 or 3 times a week at the most now.
In all honesty, I could easily use them less often but I sometimes crave that extra kick.
It's all good for me now, and I never imagined it would all happen so fast.
So thank you Mark!
How To Be Extraordinary!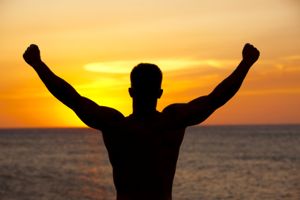 Hi Mark,
The routine I use is, every morning I take whatever supplements are scheduled.
Next is five minutes of testicular massage, followed by 500 jelqing strokes, and I know when I have achieved a good T-boost when I begin to stink. At this point I am ready to take on my HIT session, shower and go to work.
I know this amount of attention to the genitals is probably not for everyman, but it is definitely working for me.
Now all I need to figure out is how to conceal my package in my jeans, as my increased flaccid size is now noticeable through them.
Hi Mark,
I'm not sure if you remember me, but I first made contact with you in June of 2009.
Back then I was a 266 pound, acne ridden 29 year old, who was already dealing with erectile dysfunction.
I asked you about cycling supplements, and your answer seemed harsh at the time, but I know now it was what I needed to hear.
You said, don't waste your money on the supplements or anything else until you lose at least 66 pounds.
I have to admit, that really hurt at the time.
But you did soften the blow somewhat when you assured me that my acne would clear up in 2 weeks once I switched to the Paleo Diet, and that the weight would eventually come off as well.
Well, you were right!
My face, back, neck, and shoulders all cleared up in about 20 days, although I have been left with some permanent scars on my back.
The weight came off too, especially the first 40 pounds or so.
The last 25 were more difficult, but I have been able to bring my weight down into the 210 lb range, and keep it there for more than 2 years.
I attribute all of this to the diet, and short exercises routines you encouraged me to follow.
This weight loss and acne clearing has completely changed the person I am, on the inside and out.
I have a girl friend now, which is something new for me, and I'm happy to say, I can take care of business in the bedroom, thanks to the supplements, the edging and the other things I mentioned earlier.
I'm am so glad I found your website when I did. God only knows where I'd be now if I hadn't of.
Thank you for everything!
How To Be Extraordinary to Natural Testosterone Boosters

Jump to Symptoms of Andropause

How To Be Extraordinary to Low Testosterone - Home