Effects of Green Tea! Estrogen, Aromatase & Testosterone!
by Hany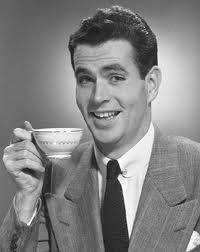 ---
Effects of Green Tea!
Estrogen, Aromatase & Testosterone!
Dear Mark,
I would like to ask if green tea has anything to do with
sex drive.
I have heard that it raises testosterone & bone density because it decreases aromatase, while others claim that it lowers testosterone.
Which group is correct?
Which is more powerful for sex &
testosterone boosting,
mucuna pruriens, horny goat weed or catuaba bark?
Can taking tongkat ali for two days & cycling off for two days lead to tolerance?
Thank you
Effects of Green Tea!
Estrogen, Aromatase & Testosterone!
Hello Hany,
A 2005 study conducted by the University of Southern California Keck School of Medicine found that green tea does reduce estrogen.
130 post-menopausal women from China and Singapore took part in this particular study.
The researchers found that green tea drinkers had
estrogen levels
13 percent lower compared to non tea drinkers.
Previous studies have found that green tea reduces breast cancer risks....another clue that it does exhibit some anti estrogen activity.
But, what about testosterone?
If you've got a low free testosterone problem, you may want to put that tea pot back on the shelf.
Why?
Because high intake of green tea has been associated with higher levels of sex hormone binding globulin (SHBG)....
And the higher your SHBG, the lower your free testosterone levels will be.
And aromatase?
A study done on male Wistar rats back in 2002 found that green tea catechins reduced aromatase activity quite significantly.
As a result, there are hundreds of articles on the web claiming that green tea inhibits aromatase in humans.
But...
If you dig into this study you'll find that green tea extract only exhibited this effect when it made up 5% of the total diet.
That's a lot of tea...much more than any human would consume in the real world
As a result, I don't put too much weight on the results this study.
Here's my take on this...
I think green tea has the potential to manipulate hormone levels in men, but only once you get up into the 5 cup a day range.
How it will impact you at that intake depends on where you are hormonally.
If you have really low SHBG and really high free testosterone, it may be a good thing for you, especially if you have severe male pattern baldness, or prostate issues.
For those with free testosterone levels at the lower end of the scale, 5 cups a day probably wouldn't be such a good idea.
But...
A cup or so a daily would most likely have very little impact.
Effects of Green Tea!
Estrogen, Aromatase & Testosterone!
You asked which of the following I'd rate as the most potent
Sex Booster
...Macuna Pruriens, Horny Goat Weed or Catuaba Bark.
If I had to rank them, I'd say catuaba first, with goat weed and mucuna pruriens tied for a very close second.
In other words, all 3 are right there near the top of my list.
Finally...
Follow your 2 day on - 2 day off plan with
Tongkat Ali
and you may as well kiss this supplement goodbye, because tolerance will surely come knocking.
Here's a better plan...
Take it once a week at the most, at the highest dose you can tolerate without experiencing side effects, then
cycle off
for an entire week.
Do this, and it will deliver the goods you're looking for every single time you take it.
Good luck!
Effects of Green Tea Estrogen Aromatase &
Testosterone to Boost Low Testosterone-Home