Smoking & Male Fertility!
Smoking & Infertility!
Smoking & Male Fertility - Smoking & Infertility!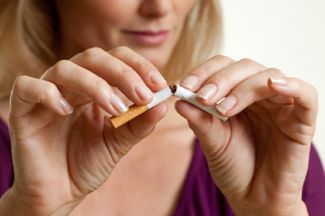 Men who smoke cigarettes have been shown to have abnormalities in sperm production.
Scientists at the University of Buffalo compared sperm from non smoking sperm donors to sperm from 18 male smokers.
Testing concluded that the smokers sperm was less likely to bind tightly to the female egg, a step necessary for fertilization.
Like other cells in the body, human sperm carry a receptor for nicotine, which means they recognize and respond to nicotine when it enters the bloodstream.
In lab tests, sperm exposed to nicotine becomes significantly altered in several critical functions necessary for fertilization.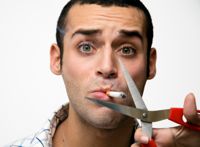 The Bottom Line!
If you're a smoker, and are trying to conceive, the first thing you need to do is quit.
I know that's easier said than done, but it's worth the effort.
You might want to check this program out, Fresh Start.

It's only 49 bucks, has a high success rate, and offers an unconditional money back guarantee.
Read the testimonials, and if it sounds good to you, try it.
Studies show that most people who are successful at quitting, fail several times before they stop smoking cigarettes for good.
Finally
You should also take a look at this over the counter fertility supplement.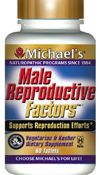 It's a lot cheaper than going to a fertility doc and the reviews from people who use it are very positive.

Click to read reviews and check prices on Male Reproductive Factors
---





Smoking & male fertility to the
BOOST YOUR LOW TESTOSTERONE HOMEPAGE