Rhodiola Rosea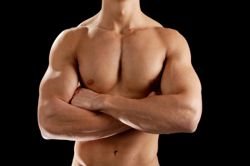 What is Rhodiola used for?
Rhodiola Rosea is primarily used as an antidepressant and for increasing sexual libido.
Benefits include.....
Increased,
Energy
Mental performance
Happiness
Sexual desire
Motivation
Rhodiola Rosea studies
Early studies began is Russia in the mid 1960's.
The researchers found that the herb worked very well in healthy people to relieve fatigue, and to increase attention span, memory, and work productivity.
A study which began in 1965 confirmed that the herb stimulated dopamine production in middle aged males.
Dopamine boosts libido just as powerfully as testosterone which more than likely explains it's libido enhancing effects.
Later studies found that R. Rosea can help patients with depression symptoms, mental and physical fatigue, memory loss, and sexual dysfunction.
Rhodiola side effects
R. Rosea has a very low level of toxicity.
In rat toxicity studies, the lethal dose was calculated to be about 4000 times the amount a person would take on a typical day.
That's a huge margin for error!
How do I take it?
A standardized extract of 1000 mg will get the job done.
Much more than that and it can have a sedative effect.
It's best to take it in the morning, as it can cause insomnia if taken later in the day.
Final thoughtsSome men with low testosterone are still relatively happy, they just don't have any libido.
If this describes you, I wouldn't recommend this product. Tongkat Ali would probably be a better choice
If you are frequently depressed or moody, there's a very good possibility that this supplement will do a lot to improve your quality of life.

Click Here for Info on the Product I recommend
---



Jump to the BOOST YOUR LOW TESTOSTERONE HOMEPAGE

Jump from Rhodiola Rosea back to NATURAL TESTOSTERONE BOOSTERS